Sur/Norte/
Este/Oeste
Contamos historias para mentes y corazones
We tell stories for minds and hearts





‍
Somos un
equipo interdisciplinar
que desde 2003 trabaja en el ámbito de la investigación, producción, gestión y comunicación de emprendimientos culturales.
Conocemos las herramientas para posicionar iniciativas en el entramado de las Industrias Culturales y Creativas.
Hacemos y acompañamos proyectos: de la producción de espectáculos de artes vivas al desarrollo de contenidos digitales. ‍Ideamos proyectos en los que lenguajes y herramientas tecnológicos potencian lo que se quiere transmitir. El mensaje es siempre lo primero.
Buscamos acortar fronteras geográficas y disciplinares, impulsar redes, mezclar, colaborar y recuperar. En suma, celebramos el mestizaje.
---

We are an interdisciplinary team that has been working in the field of research, production, management and communication of cultural enterprises, since 2003.
We know the tools to position initiatives in the context of cultural and creative industries. We design and accompany projects: from the production of live arts performances to the digital content development. We devise projects in which technological languages and tools enhance what needs to be communicated. The message always comes first.

We seek to shorten geographical and disciplinary borders, to promote networks, to mix, to collaborate and recover. In short, we celebrate miscegenation.
---
Con el apoyo de
: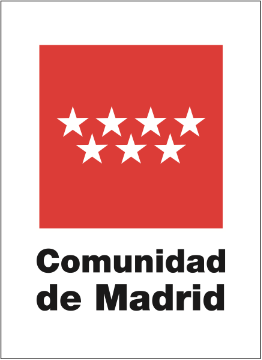 ---